In Memoriam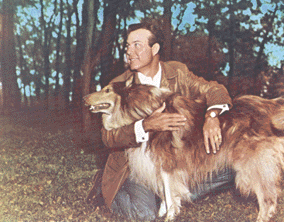 Jim's fans around the world are invited to sign this special page, which will be sent to Jim's two sisters, Luie and Virgie, to show the Reeves family why we think Gentleman Jim isnot that easy to forget...
Feel free to share your sentiments, but please just write a few sentences (100 words max.). Also give your name and your city/country.
Fans' words of tribute will be posted below, so be sure to visit again and again...
Special Note: Due to requests from fans, this page will remain up awhile longer so you can add your comments...
Send your message about what Jim and his music mean to you by clicking here.
(Newest postings appear at top of list)
---
Many of Jims renditions portray exactly how I feel. The remainder of them come very close to expressing my emotional state. In all cases he certainly expresses my feelings better than I ever could. Ron Lucas -- Orange Park, Florida

To Jim's sisters Vergie and Luie, to his niece Lani (who is working so hard to ensure that Jim and Mary's lives are not sullied by the vindictive actions of her last "husband"), my tribute to Jim is:

35 years...I really cannot believe that this length of time has passed since Jim's death. I remember so well how devastated I felt when I heard the news of his plane crash. I believe it was 1956/57 when I first heard his music and fell under the spell of his incredible voice. I guess I have been under it ever since! His songs have been with me over the years, inspiring me and soothing me when I get down (they still do).

My great regret is that I was never able to see and hear him in person.although I believe he did tour some of the U.S. bases in the U.K. I also was never able to get to the museum in Nashville, or meet Mary so you can imagine how overjoyed I'll be if it reopens (perhaps in response to a request in Mary's will). This time I WILL visit.

As the words to "Whispering Home" say..."soft as the voice of an angel..."

The Angel has gone, but remains in our hearts...the voice will go one forever.

God Bless Jim (and Mary) and may you be happy forever after.

Maggie Buck, Brampton, Ontario, Canada

My favorite song is "Blue Side of Lonesome". I have fond memories of listening to Jim sing while traveling from Utah to California. Jim made the long trip much more enjoyable. Matthew Bailey

My name is Paul and I`m 39 years old. I first remember hearing Jim for the first time when I was 3 years old! The album "He`ll Have To Go" was the only one that my dad had but, I listened to it every day! Today, I think I have a complete collection but, I`m ALWAYS looking. Jim means the world to me. THANKS JIM and MARY! Paul

I have been a big fan of Jim Reeves from the day when a program from his show in Oslo was sent on TV. I listen to his music almost once a week, specially to my favorite song "Just Out of Reach." Leif Jaenson -- Hässleholm Sweden

Jim Reeves and his music have been a part of my life since my early teens. His moving renditions have helped me cope with tough times from adolescence to the present. Robert Wagner -- Holyoke MA

Jim has a place in our hearts... Steve HanlineJR, Steve Feinsilber, Bonnie Hanline

He has been my favorite singer since the late 50's. And still no one can measure up to his voice. Dawnraevsd@aol.com

My Husband & I adore Jim's velvet voice and always listen to his CD's. My husband also sings a lot of his songs. Jim Reeves, music gives so much pleasure to us all. Godleman

To try and describe his talent would be like describing what a sunset looks like to a blind man. it is far too beautiful to even try. I would just like to say thank you for the chance to express my feelings. Suffice it to say, my childhood, my memories, my older years, yes, my whole life has been enriched by this man whom I never met. It will be in our hearts that we keep his memory alive until the day we meet again. "EVEN SO COME LORD JESUS" Thanks and all my prayers for the best on behalf of the family. Love, Jamie, Victoria, and Jacob Roberts -- Pine Prairie, Louisiana

The first English song I ever heard was "Freight Train", which was being broadcast on the Radio in 1983. The next number broadcast was "I'd Like To Be". And "I'd Like To Be" is still my most favourite number. Jim Reeves has been our family's favourite artist, and we all sit together to listen to his songs when they are played. I now have a pretty big collection of his, and try to promote his music among friends and relatives. I do not think there's going to be another artist like Jim Reeves. I only wish he was still around. Rahul Moghe -- India

My name is Lauren Davie. I'm 20 years old, and I come from New Zealand. I have just discovered Jim's music, and I must say I really, really enjoy it! I have since bought two CDs, and my favourite songs are "Snowflake," "He'll Have To Go," and "I Know One." However, I like all of his songs. From what I can gather, Jim seemed like a real romantic, and I would have liked to have known him. I hope the tribute goes well. R.I.P. Jimmy. Lauren Davie -- New Zealand

My husband and I adore Jim's velvet voice and always listen to his CDs. My husband also sings a lot of his songs. Jim Reeves' music gives so much pleasure to us all. -- (Unsigned) "Godleman" <dulcie@primus.com.au>

Jim had the easiest listening voice that God ever created. He was wonderful. Was and still is my favorite male singer. Dodothy Bonawitz -- Harrisburg, Pa.

I am a Sri Lankan living in Dubai in the Middle East. I just want to say I thank God for Jim Reeves and the music he has given the world. He died before I was born, but he is as alive to me as when he was living in this world. I always feel so inspired by him and the goodness that flows through him. I am sure he is in Heaven singing with all the choirs there. Gentleman Jim, please dedicate a song to my father, Mr, Dudley Fernando, who himself was a true gentleman and passed away on July 11, 1999. Majella Fernando -- Dubai

I'm from the Islands of San Andres, Old Providence and Catalina in the West Caribbean. I grew up loving Jim's music. "He'll Have To Go," "The One That Got Away," "My Cathedral," etc. We sang his songs in gatherings beside the beach, grinding sugar cane or at family reunions. On Sabbath, we would listen to his hymns and we would sing along even at church. I love his music, and him also for what he gave me. When I was born, he was already gone, but no other singer was so alive. He's not among us today but I beg you to receive my love. I'm teaching my kids also to love the greatest singer I've ever known. God bless you. Sincerely yours, Carl Antony Pomare - San Andres Island, Colombia

My favorite singer was and still is Jim Reeves. I always considered it an honor to have my mother's maiden name the same as my favorite singer! I still remember the shock and sadness that I felt the day I heard on the radio that Jim had been killed in an airplane crash. My only regret was that I was unable to fulfill a boyhood dream of being able to see and hear Jim perform in person. When I saw this tribute to Jim I just had to be part of it! Ed Hujber -- Estevan, Saskatchewan Canada

Last weekend we visited the Jim Reeves gravesite on Saturday 8/21/99. He is still one of my favorite singers. I was sad because I could not purchase a picture of him in Carthage. I was able to buy a shirt dated 1995. But I really want a picture of him. I can remember riding home in my car, with the radio on and the news of his death 8/31/64 hurt me so much and I can still remember it today, 35 years later. Billie M. Veach -- Llano, Texas

My uncle was a huge Jim Reeves fan and when I was a young child he would play Jim's albums for me. We would sit and listen to the wonderfully smooth voice of Jim Reeves for hours. Today I have nearly all of Jim's music on CD. Each time I listen to them I think of my uncle who has long since passed away. I am reminded of the wonderful times I shared with my uncle and grateful that he shared the music of Jim Reeves with me. Today Jim Reeves remains my favorite male singer of all time. Brewsbud@aol.com

I am Leo and I live in India in the city of Madras. Ever since I was seven years old I started listening to the greatest singer who ever lived in this world. His voice is so pure as a crystal and soft as velvet. Over the years I have a collection of his albums and just recently I had the opportunity to order the 16-CD complete set. I am eagerly waiting to receive the same. I almost live in him. My day starts with Jim and so the beautiful starlight nights. I feel so close to him as one of his guitarists was also named Leo. In this moder evil world if there is something that wil bring love and peace, it could be only the sogns of Jim Reeves. Adios my friend...keep in touch. Leo J. Fernando -- Madras, India

Jim is still the best of all! I have loved his singing long before he died in1964 and had a small collection of his records before then. I was only 16 when he died and I have felt " robbed " of his great talent ever since. I can only dream of what might have been. I am from England and before he died I waited for him to tour here properly. I know that he appeared at some U.S. bases here and at one or two nightclubs but not for the general public as he refused to appear without the "Blue Boys" apparently because of a union problem. I only wish that I'd had the chance to see him. He is still easily the best of all and will be for all time. My heart breaks because I never got the chance to see him live and will never be able to do so.Maybe in the next world... Even then I can only hope as there will be such a huge crowd in front of me to see him first! Jim, " I won't forget you." tj1963@freewebaccess.co.uk

Dear Fans of Jim and his Family: Nothing anyone could say can really express the void left by this MAN. I believe he was truly gifted and touched by GOD but why he had to go so soon only the Almighty can answer. The fact that he left sooo much in so little a time is something to be thankful for. He will always remain THE GREATEST, WARMEST ENTERTAINER who ever performed. Brandon Rozairo -- Sri Lanka


Happy birthday, Jim. I've been a fan of yours since I was 12 years old. I think you're the greatest singer ever! You're surely missed, and there will never be another one like you. I will always treasure your records. I'm also introducing you to new friends all the time. Per William Øien -- Norway

Jim Reeves's music never fails to touch me in some way. He is always listenable, no matter how many times one may have heard a particular cut. DeWitt Shank -- Lewisburg, WV

My first memories of Jim are hearing him sing "An Old Christmas Card" when I was seven in 1963. A few years later I obtained my first album by him. His incomparable voice created, and continues to create, a warm personal connection to each person that hears it. A magnificent talent and voice for the ages taken from us too early that will continue to make magic moments infinitely for future generations. Chris Kenney -- Tampa, FL.

Happy birthday, Jim. It's hard to believe you would be 76 years young! Jim was buried on August 4 and my son Jimmie (Jim's namesake) had a 7th birthday on August 3. Jimmie said "This is the saddest birthday of my life!" Like Jim, Jimmie was killed instantly in a tragic accident in 1976. In our mind and heart, Jim will always be 40 and Jimmie 19. Doris Gath -- Magnolia, MN

I was 12 years old when I heard that Jim Reeves died. I was living in Germany. Being 12, I guess I was about the only one I knew who listened to country music (as a child). It hurt me so bad I missed two days of school. It was the first time in my life I felt the loss of a loved one (except when my dog passed away when I was 9). To this day, Jim has been an influence to my life. I know every song he ever sang, and through the past 35 years everyone who listens to me sing say they can't believe how much I sound like him. I have just bought this Web-tv and Jim Reeves was the very first subject I looked up. Thank you for this web site. It will keep me close to a big brother I have never met but have loved for as far back as I am able to remember. Richard Kelley

The man was a great singer, the wonderfull way he could make you cry and feel good about love and life. I miss him very much but I know he is still singing in heaven making all the angels smile. God bless you Jim Reeves!!! May all the world still see you live once more through your music. A Loving Fan Steven Anderson

AGAIN THE SADDEST DAY

The world was shocked when we lost you that day,
But you are an echo in our hearts, which will not go away.
Jim, we know that you have gone,
But in many hearts you will live on.
I heard the soft sweet voice we love so well,
bringing its message to us, and could tell.
You are the man, who warmed our hearts with each song,
And helps when things are going wrong.
You put love into millions of hearts with songs to sing,
Thanks great beloved performer for the joy you bring.
Dear Jim, "We Won't Forget You"

Gerard van der Linden --Eindhoven, Holland

I was 15 when I first heard Jim's voice, his words, his music, his honest and sincere voice, made me feel sad, calm and warm. My favorite is "Men With Broken hearts." I've been there and have come back. I'm now 48 and never stop listening to his music. He was a very, very special human being. John Best -- Hobart, Tasmania, Australia

I have been a fan of Jim's for nearly 40 years and there's very rarely a day goes by that I don't sing or listen to one of Jim's songs. When the world lost Jim we all lost a true inspiration of love, for only Jim Reeves could bring two hearts together, both in his love songs and in his sad songs. But for me he will always live on. John Gray --.Bradford UK.

We have been fans and collectors of Jim Reeves music since the early 1960s. Jim has given us so much pleasure over the years, through our love of his music. We visited the Jim Reeves Museum on several occasions, and were fortunate to meet Mary who was a sincere person. There will never be another singer like Jim, whose music will stand the test of time. Marion & David Thatcher -- Lichfield, England

Thank you, Julie, for creating this great web site in memory of the greatest God-given talent ever put on this earth. God only creates a voice like Jim Reeves' every million years. He must have finally realized His mistake, for to our sorrow, He called him back to sing for Him, leaving a great void in this world of ours. Jim Reeves was and still is the greatest. He can truly be called "Gentleman Jim," for his personality is a proven fact to this. His wife and all his family can be proud of his achievements in this world and the influence he had and will have for countless generations to come. Thank you again Julie for your time and honesty and your respect for this great man. John A. Macmullin -- California

I was only 6 years old when I first heard Jim's voice. My father had just came back from Texas where he saw Jim perform and when I heard the song "Stand At Your Window" I knew from then, I wanted to be a singer. I've sung in different bands and as a solo act and wrote hundreds of songs [but] never made it to the big time. But I wrote a song a few years ago for Jim Reeves... Jim had and still has the most beautiful voice this side of heaven. My two girls Angel and Autumn love to listen to him too. Amelia

Dear Virgie,
We thoroughly enjoyed visiting with you in your home. Thank you so much for your warm hospitality. I don't think I have to tell you what an impact Travis made in my life, and I don't want my children to grow up without having been exposed to some of the greatest music ever recorded. I hope you are feeling better -- our prayers are with you. Phillip Holbrook & Family

Hah! He is a very Much gifted person with his superb voice. In this world believe it or not I love only his voice, which is sweetest honey.Today only I watched his Web site And I remember him every August 20th, his birthday. I do have 160 songs of his, believe it or not. Not a single day left by me without hearing his songs. From my college days 1977 until now. Suresh K John -- Chennai, South India

I grew up with Jim Reeves. [He was] my Mom and Dad's favorite in the early 60's, so he became part of our life. I cannot imagine life without him!!! My kids have also grown up with him, and they would recognize his voice anywhere, just like their Mom and Dad. We are living in the USA from South Africa... Colleen Barnard -- Grand Rapids, MI.

Thank you for this site. I have been a Jim Reeves fan since I heard "In the Misty Moonilght" on a transistor radio in my teen years. His music has gotten me through the good and bad times from adolescence on, and has been an important part of my life. Now I find there is a source for the information I have craved. Robert Wagner -- Holyoke MA

Jim brought love and joy into my life at the early age of 4. Listening to Jim over Radio Ceylon in India on shortwave my wife and I loved his music through our days as teenagers. I remember hearing of hisdeath over Radio Ceylon in 1964 just before heading off to school. It was a sad day. Radio Ceylon played a number of his hits. I then started collecting his records of which I now have over 50 albums. I am waiting to meet him in Heaven as he was a born-again Christian. Those of you who would like to meet him too, turn to Jesus and be saved. God Bless. Kerry Edwards -- Canberra, Australia

Jim has been like a friend (I never met in person) and my absolute favorite singer since 1961. His music has been like God's gift to me over the years. Many times it has brought me peace in times of turmoil. Jim Sain

I still find it hard to believe that Jim's been gone from us for 35 years. I was in Nashville this past weekend (7/29 to 8/1/99) and went past the old Jim Reeves Museum. [I had first seen it] in 1991, [and] even had a very nice chat with Mary Reeves at that time. And this weekend to see that place as it stands broke my Heart. I hope and pray that Mary soon finds her peace with her beloved Jim. I still miss his singing very much. Albums are great but to have seen him live in concert was so special. I hope and pray that his family gets some peace and satisfaction knowing that Jim's fans do care about them and Mary. Still Missing Him... Claudia W. -- Wisconsin

It is hard to believe that 35 years have passed since we lost one of the truly great voices in music. I am more saddened that the country music community has totally overlooked his accomplishments and focus their attention on lesser talents. Shame on you TNN for missing the boat by not covering Jim on any documentaries. I ask all of his fans to also voice their objections to TNN. John Savoie --Shelton CT

I was one day shy of age ten, a little boy growing up in West Virginia, playing in a park that day in Martinsburg, West Virginia. The news had come over the airwaves, much to my shocked parents' grief. Little had I known then, on 31 July, 1964, that the greatest human being -- and human voice -- had just perished. It wasn't until Christmas, 1967 that I was given a precious gift: my first Jim Reeves album, entitled "Blue Side Of Lonesome." I thought I had everything, and have collected Mr. Velvet's material ever since. There never was, nor will there ever be, a man -- a voice -- quite as that of Jim's. The only singer who can give me cold chills on the hottest of summer days will live forever in my heart, mind and soul... Odie Jr. -- West Virginia

Jim's tragic death is still a source of great sadness to his many fans, and our thoughts and prayers are with his family as they remember a loved one on this anniversary. Thirty five years is a long time, and there have been so many changes over that period in so many areas of life. I come from Northern Ireland, and was only 11 when Jim died, but I still remember so clearly the great shock and grief that was felt on that day. Today, I live in Belfast with my wife and family. The music of Jim Reeves is still very precious to us. Jim's voice was one of the greatest gifts God ever gave to man. We can't understand God's sovereign ways, but one day, the reason for Jim's sudden passing will be made clear. We have to accept that the Lord gave and the Lord took away -- blessed be the name of the Lord. We would have loved for Jim to continue to live on this earth for many more years, but we are grateful for the brightness of his short life and for the rich legacy of songs he left behind. Life will continue to change and fashions come and go, but we will never ever forget Jim Reeves, the greatest and most wonderful voice ever given to mankind. Wallace Thompson -- Belfast, Northern Ireland

In my opinion, Jim Reeves was the greatest recording artist who ever lived. I have 56 of his LPs and many of his CDs in my collection. His rich and beautiful singing voice never fails to captivate me and make me feel good. In August of 1972 I had the privilege of meeting Mary Reeves and told her how much Jim's recordings have meant to me. And now I want to take this opportunity to tell his sisters. Philip Cafiero -- Jersey City, New Jersey, U.S.A.

I'm a Jim Reeves fan and collector for more than 35 years. Through Jim Reeves I have met other Jim Reeves fans from over Europe and they have become a part of my live and they have becomes friends.We share the music of Jim and we share the friendship between us. Now and then we gather together to talk about Jim and share our views about him. To us Jim is the common factor between us. Is this not amazing that after 35 years Jim Reeves is still alive in our minds? Jean de Prijcker -- Brussels,Belgium

When Jim died I was not even born, but I was soon given the feel for his music by my parents. It is my hope that as we are reaching the turn of the century that the Reeves music will continue well beyond the next century and so give more people the chance to enjoy The Jim Reeves Way. All the best Julie. Martin+Alison Lowrie -- Wakefield west Yorkshire England

Jim Reeves died when I was just seven weeks old, so I never had the pleasure of seeing him in concert. But thanks to his beautiful music, I was able to know, in some small way, this extraordinary man, and have listened to him for 35 years now. It's strange, I think, that when I'm feeling down, a man I've never met can cheer me with just one song. That's part of the magic of Jim Reeves. More than any other singer, male or female, of any genre, he had the ability to reach out with his wonderful voice and touch us all. A very special gift, a very special man. There never has been, and never will be another like him. Cathy Locks -- Macon, Georgia

"The most beautiful voice God has given to a human being" from the documentary "Jim Reeves the Legend." Roger Christiansz -- Melbourne Australia

My norwegian name is Håvard, but in English it should be Howard. I was born in 1952 and still play Jim's records. My English is not so good, so I hope you understand. I was 12 years old when the message arrived. Jim Reeves was no longer among us. I remember my mother said: Jim Reeves is dead. That day was a sad day for us. We had problems to believe it. The artist Jim, who we play every day, was gone. Jim's voice was unique, and so will it always be. We still play his records, and we still remember his visit in Njårdhallen in Oslo just before he died. My favorite record is: "The Blizzard," but most of the people remember best "I Love You Because." I wish you all the best. Jim is not forgotten. He still living by his music. An unique artist, a gentleman and singer who give us all a lot of pleasure even 35 years after we lost him. Howard Moen -- Norway


Today it is 35 years ago Jim died in an airplane crash and on that day the world lost one of its best singers. I have been one of Jim's devoted fans since I bought "Golden Records" in 1970. In April 1995 I had the privilege to meet Mrs. Mary Reeves in the Jim Reeves Museum and my biggest wish became true. She took the time to talk with me for more than an hour. She is really a nice lady. Jim's songs are timeless and never bore you no matter how often you listen to the songs. Through his music I have found dear friends. Eimbert van den Oetelaar -- Veghel, The Netherlands.

I firmly believe that the world will never see nor hear another entertainer with the talent of Jim Reeves. Ken Summers -- Tanner, Ala.

Jim will always be remembered by myself and countless millions. His warm stage presence, his unrehearsed sense of humor, his kind and gentle personality. And most of all, his unduplicated voice. His will be forever with us in his songs. Thank you Jim. James Scott -- Florida


Well am about 30 years and have never been able to hear him sing a live song. Only the songs on records. But his way of singing, is special. He easily can sing his way to your and mine heart. As always the good man have to go first, but in my heart he will live forever. And there will never be another Jim Reeves. His way of singing songs like "He'll have to go" and "The Blizzard" are very special, it almost feels like he is singing it only for you. I hope he will sing his songs above. But here on earth, I will never forget him. Because this man is not easy to forget. An ode to this man, who has really deserved the name Gentleman Jim. Patrick van Dijk -- Helmond, Holland
If you could explain the sunset to a blind person or the beauty of a rose, you may come close to being able to express to other people the feelings that we have for the music of Gentleman Jim Reeves. He gave us all something personal and special, and in many ways I guess his music has been our everyday outlet from the stresses and anxieties that this modern world places upon us. Jim, in your music, you have given so much comfort and endless hours of pleasure to so many people around the world. And today, 35 years on we remember you with the utmost appreciation and miss what might have been. How proud your family and friends must be, how fortunate for us to have been able to share this man with them. In God's keeping, sing on Jim and in your own words...We Thank Thee. Tony Wall -- England

There will never be another Jim Reeves. In New Zealand I have heard other singers try to take off Jim but although one in particular gets close he will never be as good as Jim. I am in my 60s and for as long as I can remember I have enjoyed his beautiful voice, his wonderful songs. It is a great loss that we lost him so early as he had so much to offer. I have tapes, c.d`s. and some videos of Jim's and I play them often. To me Jim Reeves will always be top of the charts. Keith Pull -- Ngatea, New Zealand

In 1966 when I was seven years old my mother brought home two Jim Reeves records -- "The Best Of Jim Reeves" Vols. 1 and 2. I thought they were the greatest records I'd ever heard. They were and still are. I was an instant Jim Reeves fan. I would take any allowance I could rake and scrape up to buy any Jim reeves record I could find. I wanted to be just like him. I learned to play the guitar and tried to sing like him. Anyway , today I'm still as big a fan, I still grieve over his death. I just wanted you, the family to know,Jim's fans are still here. Jim's music has been the source of so much pleasure to me. Gary Bewley -- Glasgow, Kentucky

Just have to let you know: Tonight the largest commercial radio station in Northern Ireland, DownTown Radio, played only Jim nonstop between 8 p.m. and 9 p.m. The songs played were all from Jim's UK chart success except for one which was a live recording of Jim singing "Waitin' For A Train." This was the version where he sings with just his guitar as accompaniment and yodel's at the end. Frustratingly, I was on my way home from work in my car so could not tape it. The legend just goes on. Alan Robertson -- Belfast, Northern Ireland

Jim and Mary Reeves meant the world to me and my family. We first met Jim in 1956 and became friends and fans forever. I was the Minnesota rep. of his fan clubs, later secretary, then vice-president. We helped him any way we could to promote him. He is sadly missed. Doris Gath -- Magnolia, MN.

Jim Reeves has been my favourite singer since I heard him sing "Adios Amigo" and "He'll Have To Go", although I also do have recollections as a young child of liking the song "Bimbo". I regret not having had the opportunity of seeing Jim in concert and meeting him in person. Not a day passes by without my thinking of him and the music he shared with us. I am fortunate to be a guest presenter on a local community radio station in Johannesburg and take every opportunity to pay tribute to Jim or simply include his songs in my shows. I love Jim and miss him dearly. Peter Robinson -- Johannesburg, South Africa

Jim is the most requested artist on our Hospital Radio station. His music is inspirational, his voice warm and sincere, never to be forgotten once heard, always remembered. Roger Smith -- Hereford, United Kingdom

I have been a fan of Jim's music for more years than I care to remember. His voice and his songs can be matched by no other. He has the ability to lift me when I am down and make me think of others when I get selfish or above my station. He can both relax me and lift me just by going from song to song. He has such warmth and affection in his voice, there will never be another who can show such sincerity in this voice. The man, his music, I love them both. Peter Atkinson -- Stilton, England

Louie and Vergie, this is Hugh Rutherford, your cousin. I truly love Jim's music and play the CDs quite often. No one can come close to the beautiful music Jim left for us all. Louie, I want to get some seeds from that huge persimmon tree at your home place.

It's hard to believe that 35 years have passed since Jim's rich, deep voice passed through a microphone and onto tape. Though I was born 17 days after his untimely death, Jim's music means very much to me. My grandmother exposed me to his music early on and that incredible voice just drew me in and hasn't let go to this day. I could listen to him sing for hours at a time, singing along to all those great songs. Jim's voice is timeless and through those wonderful recordings he will never be forgotten by those of us who love his music. Gene Newgaard -- Iowa Falls, IA.

I first heard Jim's voice in 1969 when I bought an RCA "various artists" album. On the second side was this guy named Jim Reeves singing "He'll Have to Go." After the first couple of words I jumped out of my chair and turned up my volume and played the song about 12 times. I grew up listening to Bing Crosby, Vaughn Monroe, Dick Haymes, Frank Sinatra, Perry Como and all the great crooners, but nobody had a more beautiful voice than Jim's. I have known Mary Reeves since 1985 and got to visit with her in 1994. She spoke warmly about all of Jim's family and said that Jim turned out to be the wonderful human being he was because of the love that was present in the Reeves home. Paul Olsen -- New England area

I remember listening to Jim's records when I was growing up and loved his voice. I had surgery on my legs when I was 7 and the only way I could sleep was to listen to Jim sing. HE WAS THE BEST. I also miss my freindship with Mary. Tell her I love her. Tom Kirby -- Roswell, New Mexico

35 Years ago and I remember it as if it was yesterday. Jim Reeves dead !!!! The greatest singer ever. I still love his records and I'm trying to get all of them on CD. There's never gonna be a greater one than Jim Reeves. Arie van der Laan -- Holland

I found Jim very late but not, thank goodness, too late. I might never have heard his warm and soothing voice and his beautiful songs if I hadn't turned on the car radio at exactly the right time on a November morning in 1994 and heard, for the first time, "Am I Losing You." Since that time Jim is in my home, my car and my heart permanently. There never was, and never will be, anyone remotely like him, and I feel blessed that he is such an important part of my life. Thank you, Jim. I will never lose you now! Betty Bendig -- Willoughby, Ohio

I will always remember, Mom, Dad, Rog, Grandma and Kipa, my brothers aunts and uncles and friends...with the Jim Reeves Christmas album in the background. I am now 26 and will play these records when my little sleepy eyed children come out of their rooms to see what Santa brought... Memories are made of this... Chris Kibbe -- New England area
(Press the BACK button on your browser to return to the preceding page)
©All contents copyright 1999 by Julie Campbell. All worldwide rights reserved. Photos and text may be downloaded from this site for personal use ONLY. All photographs used with exclusive permission of their owners, with signed affadavits on file (at the law offices of Wallentine, O'Toole in Omaha, Nebraska) attesting to this fact. Any re-use of photos/text is strictly prohibited and will constitute violation of copyright, with violators prosecuted to the fullest extent of the law.