On Thursday night, February 9, 1964, Jim Reeves made one of his last TV appearances on ABC-TV's popular "Jimmy Dean Show." Also on the program that night was pop singer Eydie Gormet and comedian Don Adams (later of "Get Smart" fame).
Jimmy's program, which the network promoted as a "down-home country variety show with grass-roots flavor", had debuted in 1963 and was one of the few nationally-seen venues for promoting country music. Jim was to make only one other appearance on the show later that year -- just three weeks before he was killed.
The set on this February night portrayed a desert theme, with Jimmy remarking that Tele-Florists had donated over 8,000 vibrantly colored flowers and cacti for the stage. After an opening number and an extended comedy routine with the puppet Ralph -- a forerunner of the Muppets -- Eydie Gormet sang "Make the World Go Away." After a station break at 30 minutes past the hour, Jim was the first guest to appear.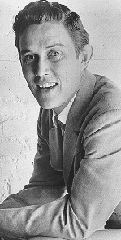 With Jimmy in the foreground of the TV screen, Jim's silhouette could be seen in the distance, standing square-shouldered, tall and erect -- eerily like the statue that would later adorn his monument. His voice was heard singing the opening refrain, "Put your sweet lips a little closer to the phone." The orchestra picked up the theme as Jimmy Dean did a "voice-over," saying "I probably don't need to tell you that the voice you just heard was that of a boy named Jim Reeves, a one-time professional or semi-professional baseball player, a man who is now one of the bigger record sellers in the country. A guy I'm very happy to call a friend...Mr. Jim Reeves."
The intro was done with such poignancy, and pretty music behind it, that looking back it was almost omniscient about what was to happen in the months ahead.
With that, the spotlight shone on Jim as he walked forward and began singing "Welcome To My World." It was a song he had believed strongly in, but which RCA had initially refused to release as a single, due partly to the length of the number in a day and age when songs had to be around two minutes in order to assure radio airplay. But with Jim's performance that night, he helped boost the record into the Top Ten on the charts.
This arrangement was somewhat similar to his RCA version, and included strings -- yet Jim sang over part of the bridge, giving it a slightly different treatment. His voice is sure and precise.
Afterward, Reeves joined Jimmy Dean for a casual chat on the porch of an old house setting. Jimmy remarked on how smoothly Jim sang, saying "It's a pleasure to have you. You make that whole thing seem entirely too easy. It just rolls out so nice and easy." And Jim smirks, "Just lazy, that's all.."
Reeves told the story about how he discovered "Four Walls" in Chet Atkins' office, and how it was released on April 1, 1957 just as he was embarking on a European tour. He came back home a couple of weeks later to discover it was a hit. Jimmy then invites Jim to pick up his guitar and sing the song, which Reeves proceeds to do -- the only time fans have heard Jim do "Four Walls" to the accompaniement of strings. At one point, Jim turns to Jimmy and says "now help me," and Dean quips "Ya, you need help." During the song Jimmy says "You're pretty good you know," and Reeves smiles back, "You are, too."
Later in the show, in a medley of songs that features Jimmy as well as Eydie Gormet, Jim is seen with the Blue Boys -- including Bud Logan playing electric bass (one of the few times he was ever seen on video). Jim does an abbreviated version of "Bimbo", after which Jimmy Dean walks back into the picture and introduces the Blue Boys. He then asks Dean Manuel to play the Floyd Cramer classic, "Last Date."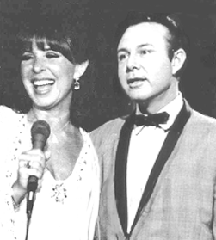 Near the end of the show, Jimmy Dean starts singing "This Old House," a very popular song of the time, and Eydie joins in. Then Gentleman Jim takes over and sings the lead as Eydie and Jimmy harmonize with him. It's a song fans have never heard Jim do before, unless they happened to be viewing the show that night.
Throughout his appearance, Jim's grace and elegant manner are most evident, as are his superb voice and effortless singing style. Jim for the most part looks unruffled, except for the perspiration shining on his cheeks under the hot lights.
He was a natural on TV, and his friendly personality and unruffled manner shown through.